Help!
What can I do with a phrase once I've entered it?
When you have a word or phrase entered, there are several things you can do with it. Hold down on the speaker icon in the top right corner of the screen to reveal the following list of options: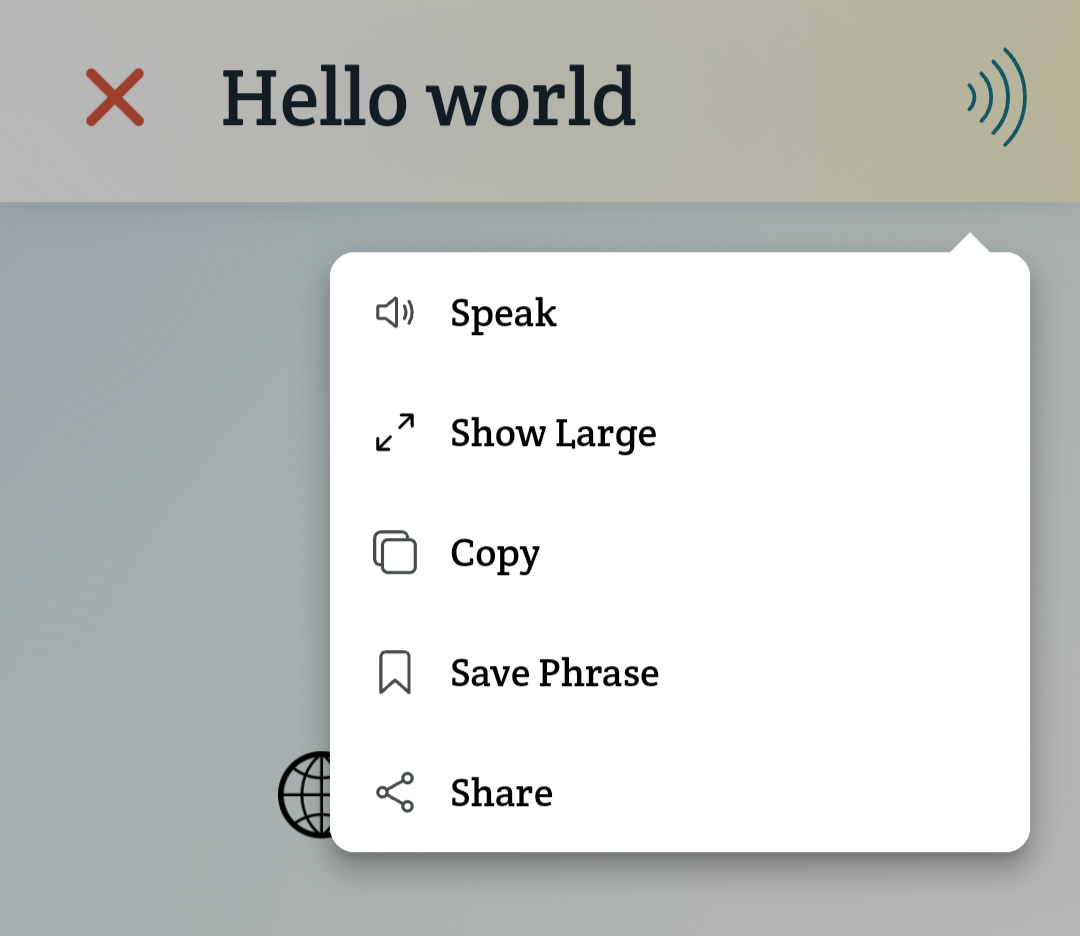 Speak: speaks the word or phrase you've entered aloud.
Show Large: displays your text in extra large print for other people to read. You can speak the phrase from "show mode" by tapping the speaker. When you're done, tap the arrows in the upper right corner to go back to the main screen.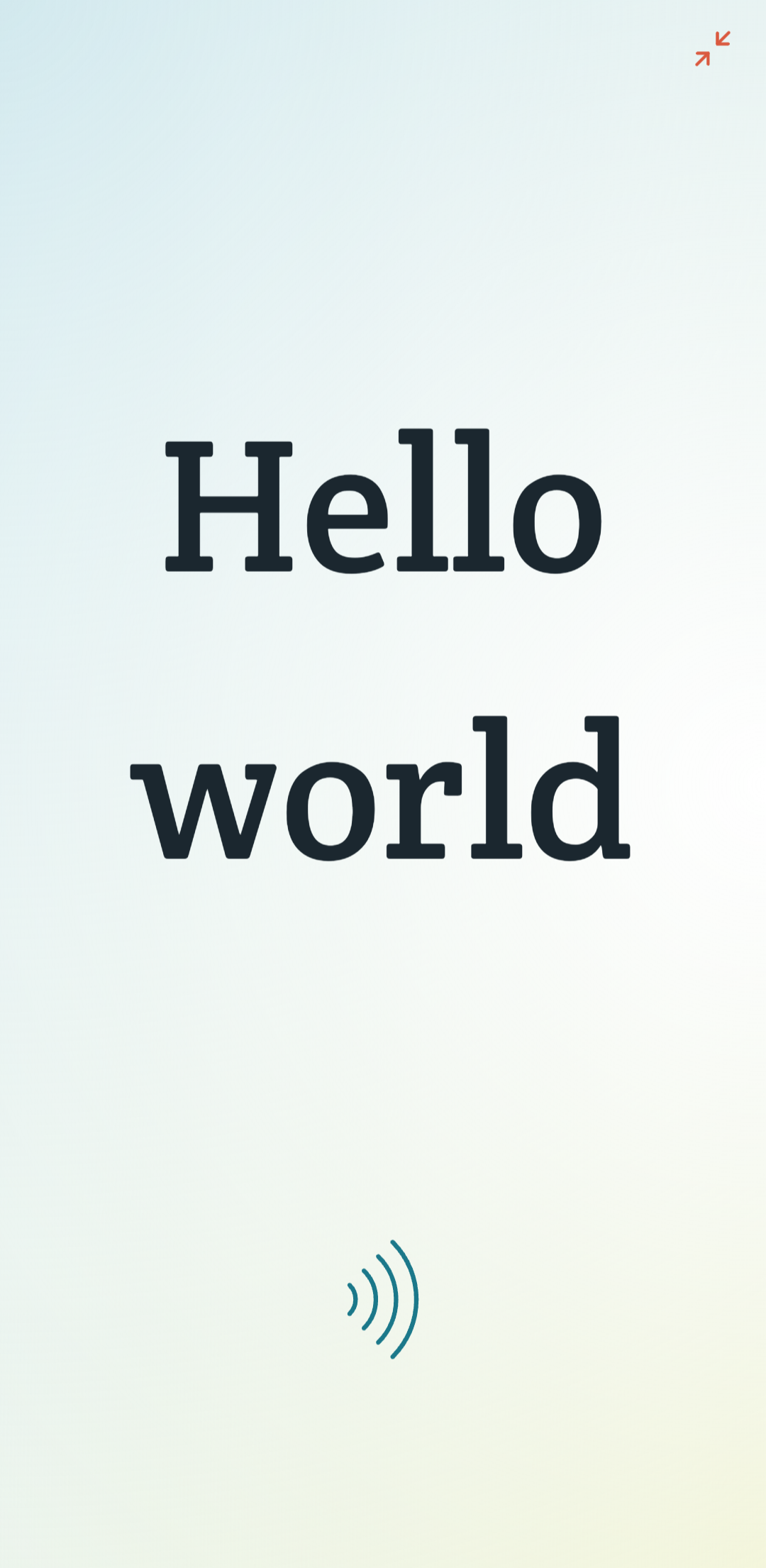 Copy: copies the text to the clipboard so you can paste it in another app.
Save Phrase: saves the phrase to your commonly used phrases.
Share: gives you options to share your phrase to a text message, Twitter, email, or other app of your choice.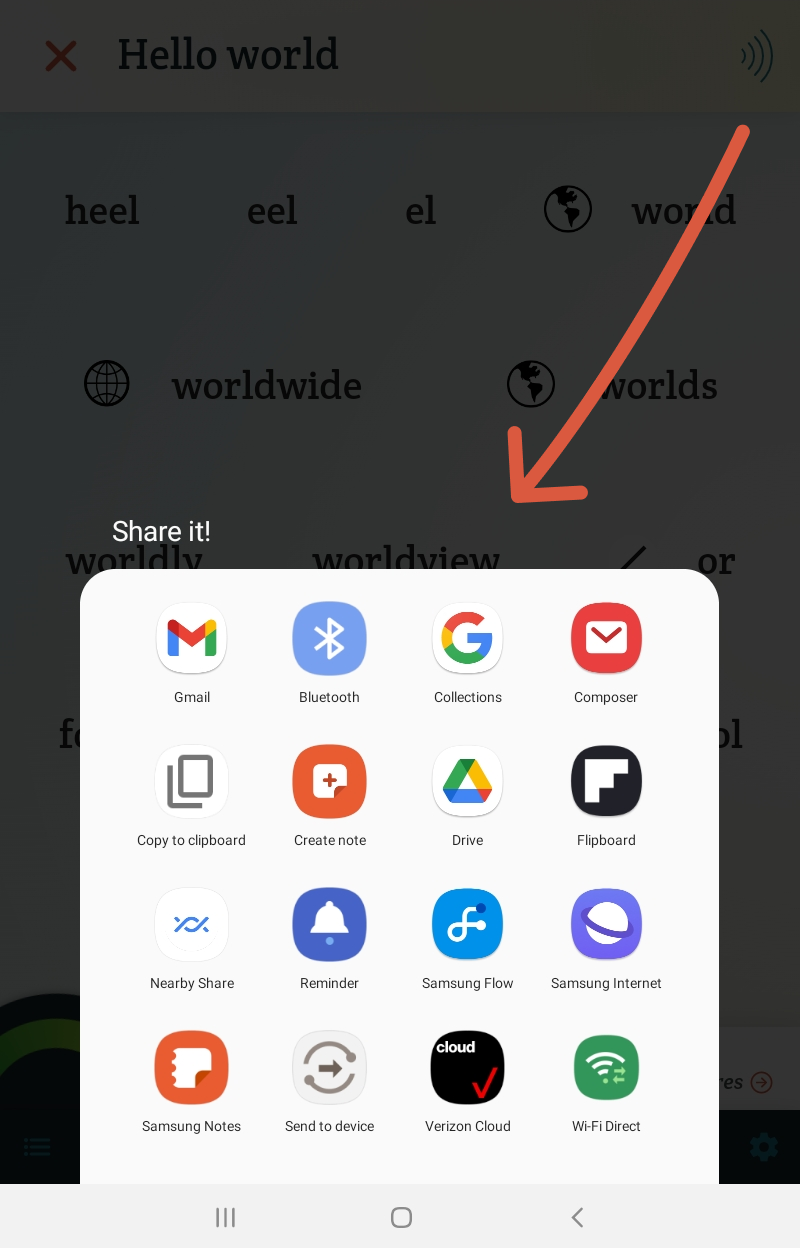 < Back to Spoken Help