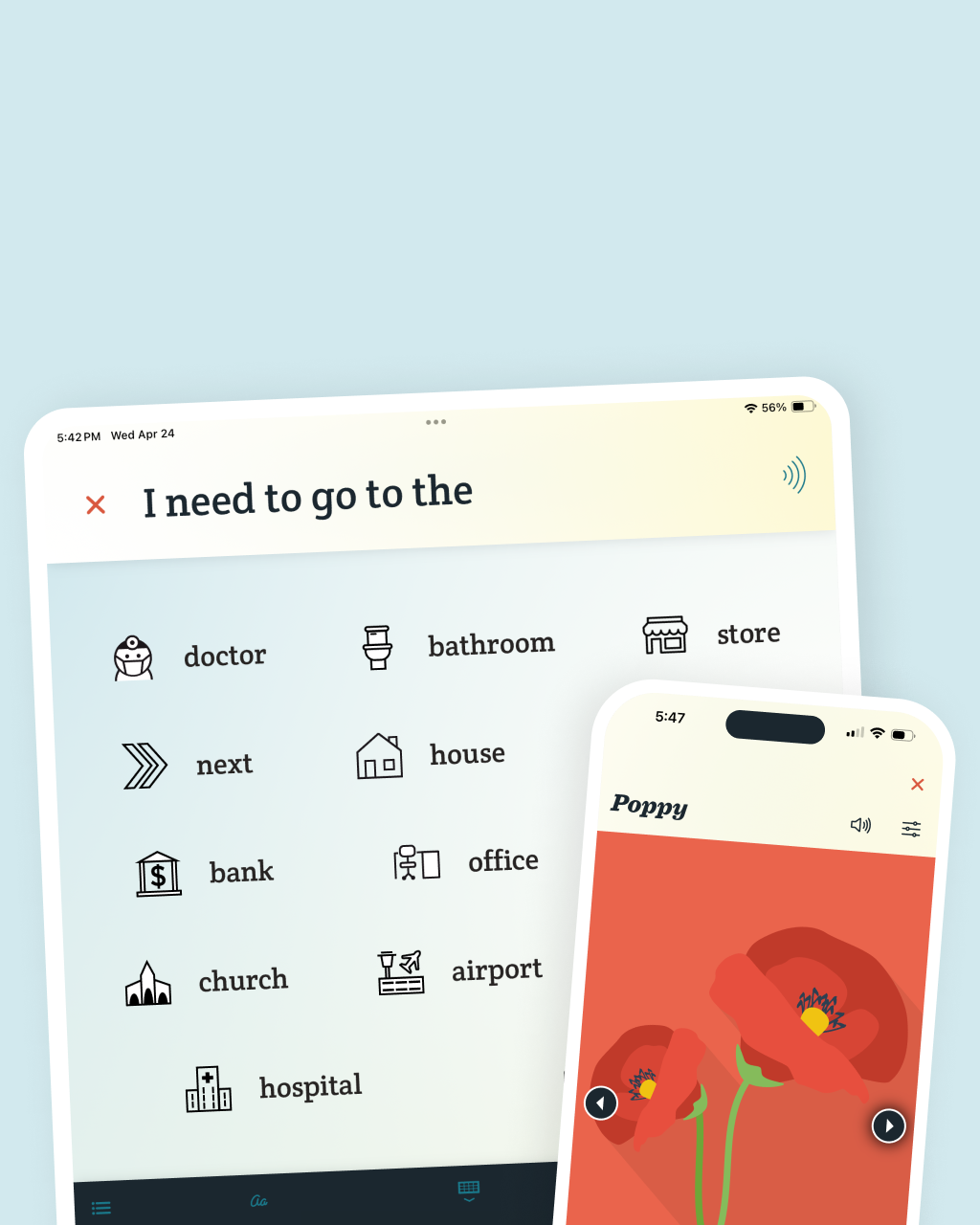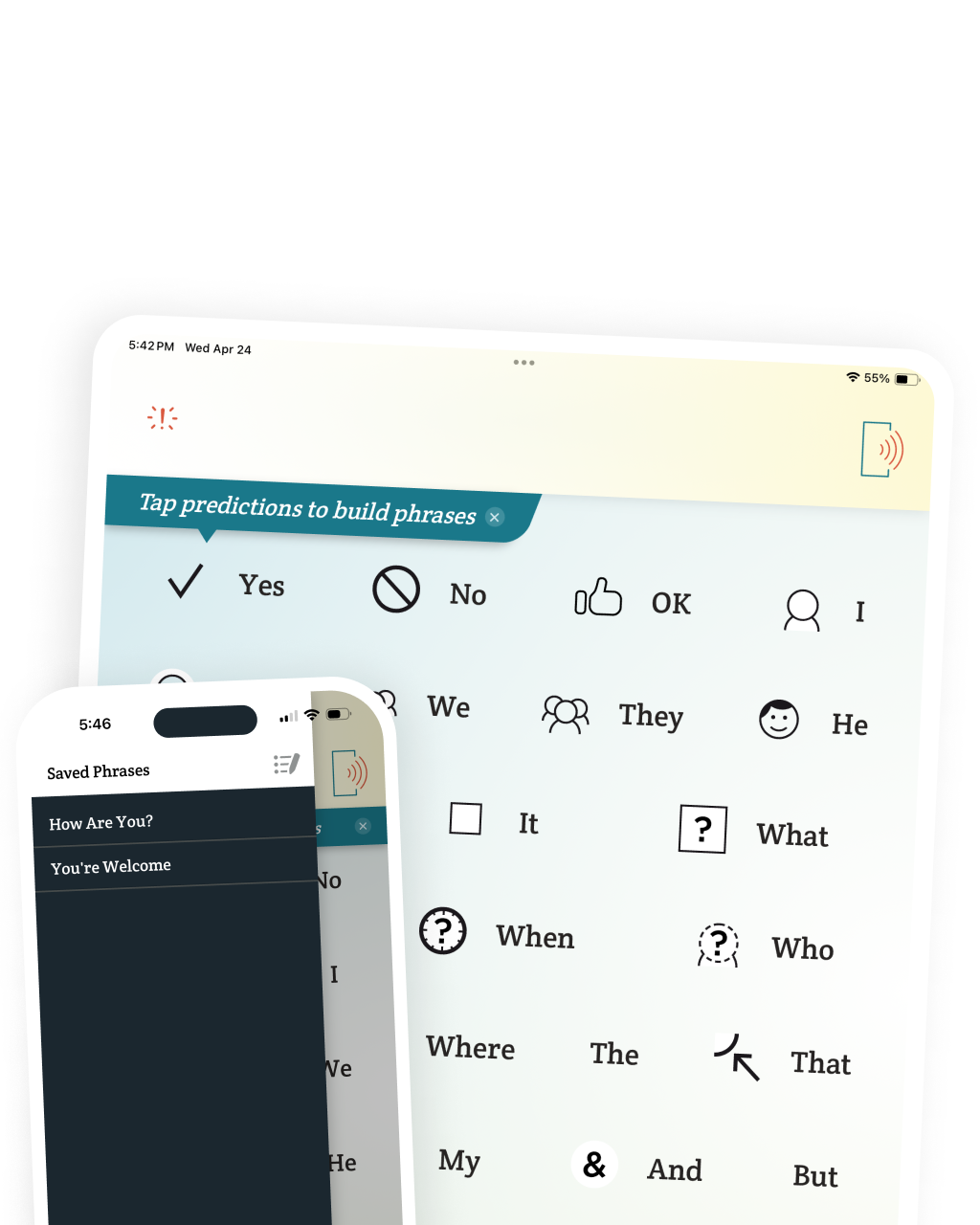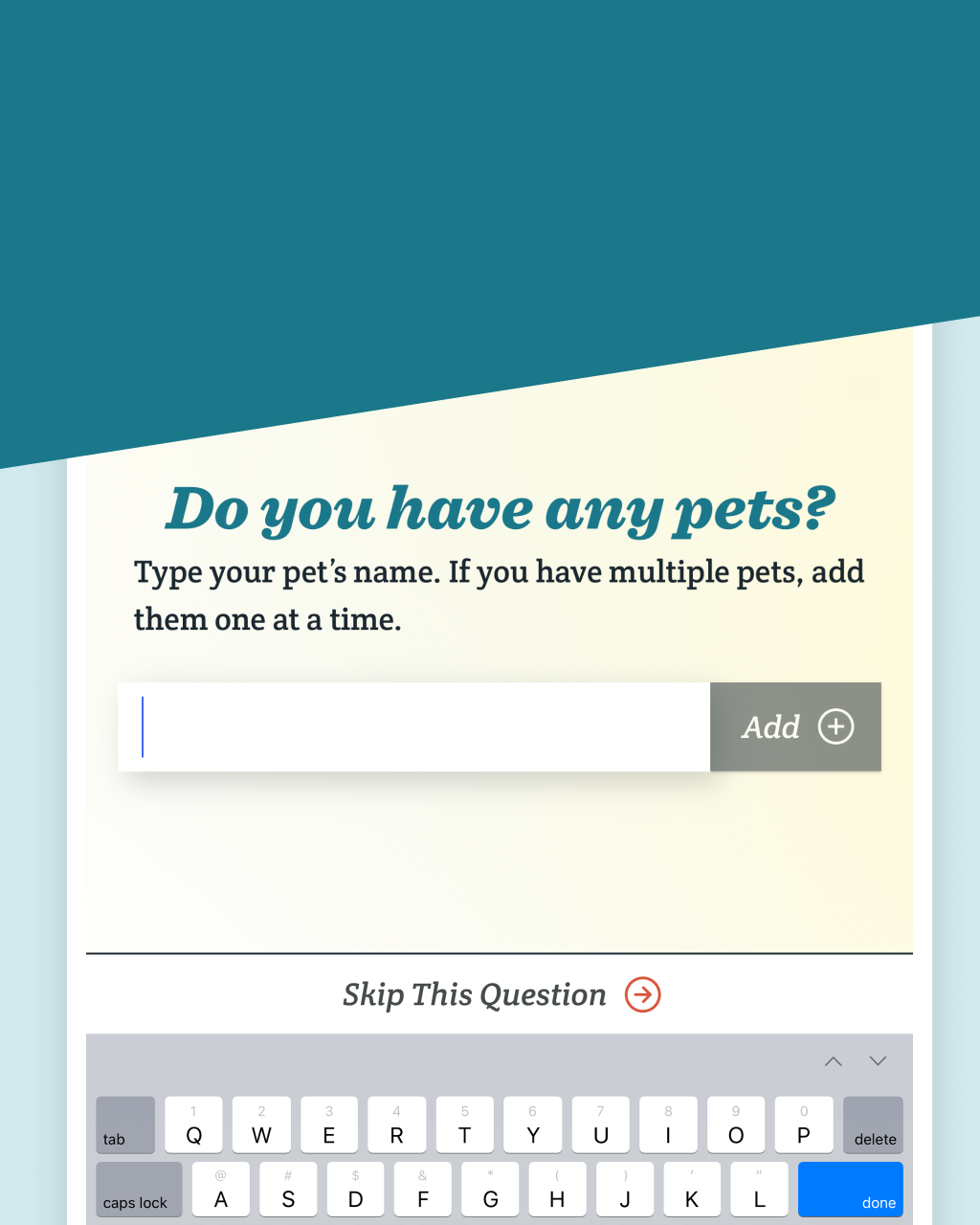 Speak sentences as fast as you can tap.
Spoken is an app that helps people with aphasia, nonverbal autism, and other speech and language disorders.
It's an entire new kind of augmentative and alternative communication that predicts the words you want next.
You build real sentences quickly on your phone or tablet, and Spoken speaks them automatically.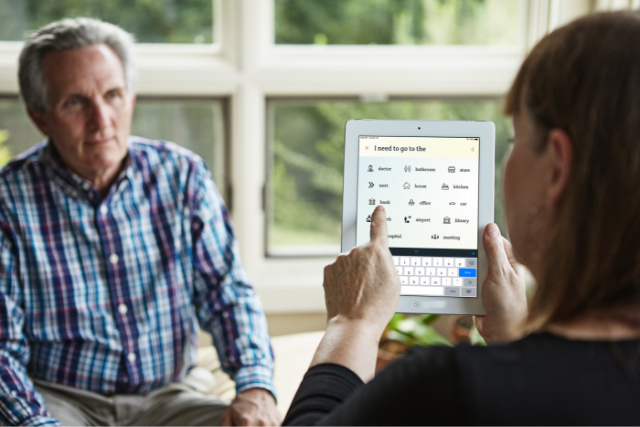 Speak Naturally
You're not limited to simple phrases and icons. Every word you select brings up the words you're likely to want next. Your thoughts turn into meaningful sentences as fast as you can tap.
Personalized
Everybody's got their own way of talking. Spoken learns yours. The more you use it, the better it gets at predicting what you want to say. Express yourself more quickly and more fully with intelligent predictive language.
Spoken is Easy
Spoken is made for your tablet. No new devices. No confusing menus. Spoken understands and predicts what you want to say next. You tap. Spoken talks. It's that easy.
An innovative new text-to-speech app
We designed Spoken to give families, caregivers, and speech therapists the most efficient and easy tool possible.
It utilizes state-of-the-art machine learning predictions and next-generation text-to-speech to help people who have trouble communicating - aphasia, autism, cerebral palsy, ALS, Parkinson's, stroke, and more.
This app is a life saver, on August 3rd I went into the hospital with Covid and was sedated for about 2 months... I couldn't speak when I woke up and it hurt so much to see my family and the love of my life and not be able to tell them how much I love them, but this app helped me communicate with my family and nurses as well as doctors, I don't know where I would be without this app when I was in the hospital. Today I have recovered 100% with no long term effects and I'm very grateful and now I just have a tracheotomy scar and feeding tube scar but hey it's better than not being alive. Thank you to every developer of this app.
I Love this App
May 25, 2022
Marvel Fan 239
I have Been stuttering for a long time and it's extremely frustrating to sometimes not be able to communicate with family and friends or coworkers this app helps me in everyday life thank you I couldn't be happier with this app 11/10