Help!
How do I alert people before I speak?
To give people around you an alert, just tap the exclamation point icon in the top left corner of the home screen to flash a light and sound an alert noise.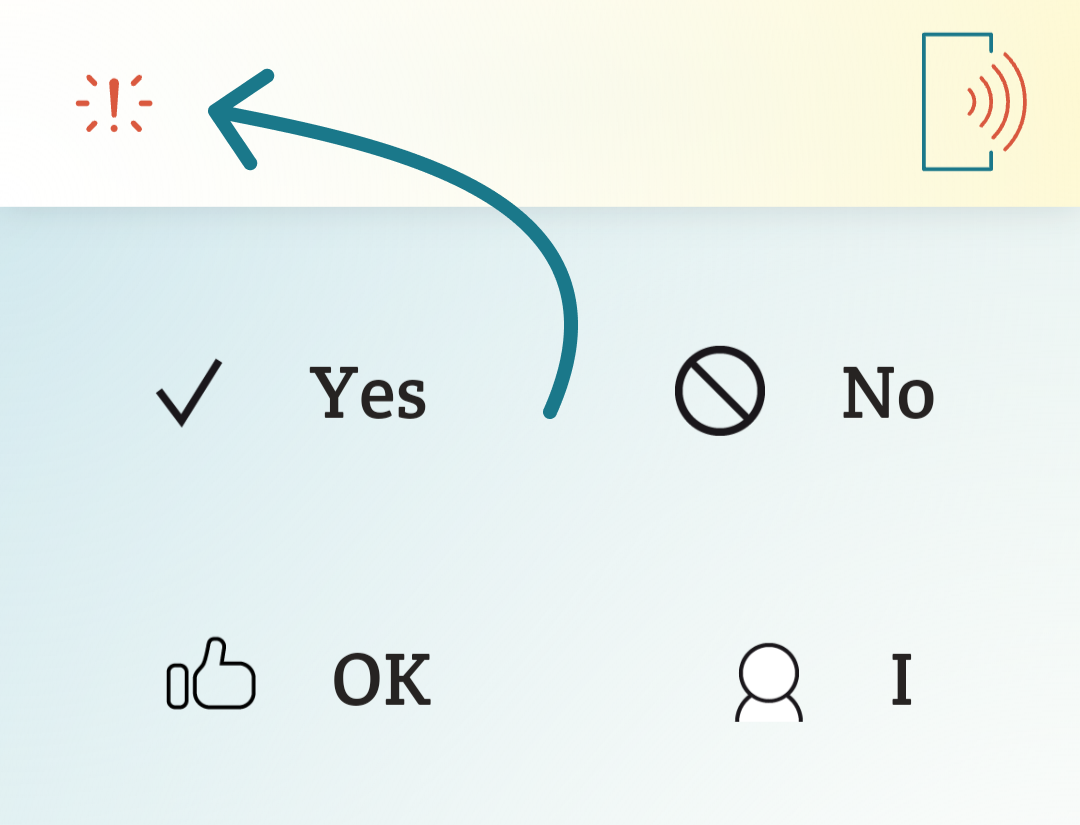 You can turn off the attention light or change your attention sound in the settings. The first time you tap the attention button you may be asked for permission to use your camera - Spoken just needs this permission in order to trigger the flash.
< Back to Spoken Help