Help!
Can I clear my past speech history?
Spoken gives suggestions based on what you've said in the past, but sometimes you may want to start fresh. You can clear your past speech history by going to settings and selecting the "See My Account" option.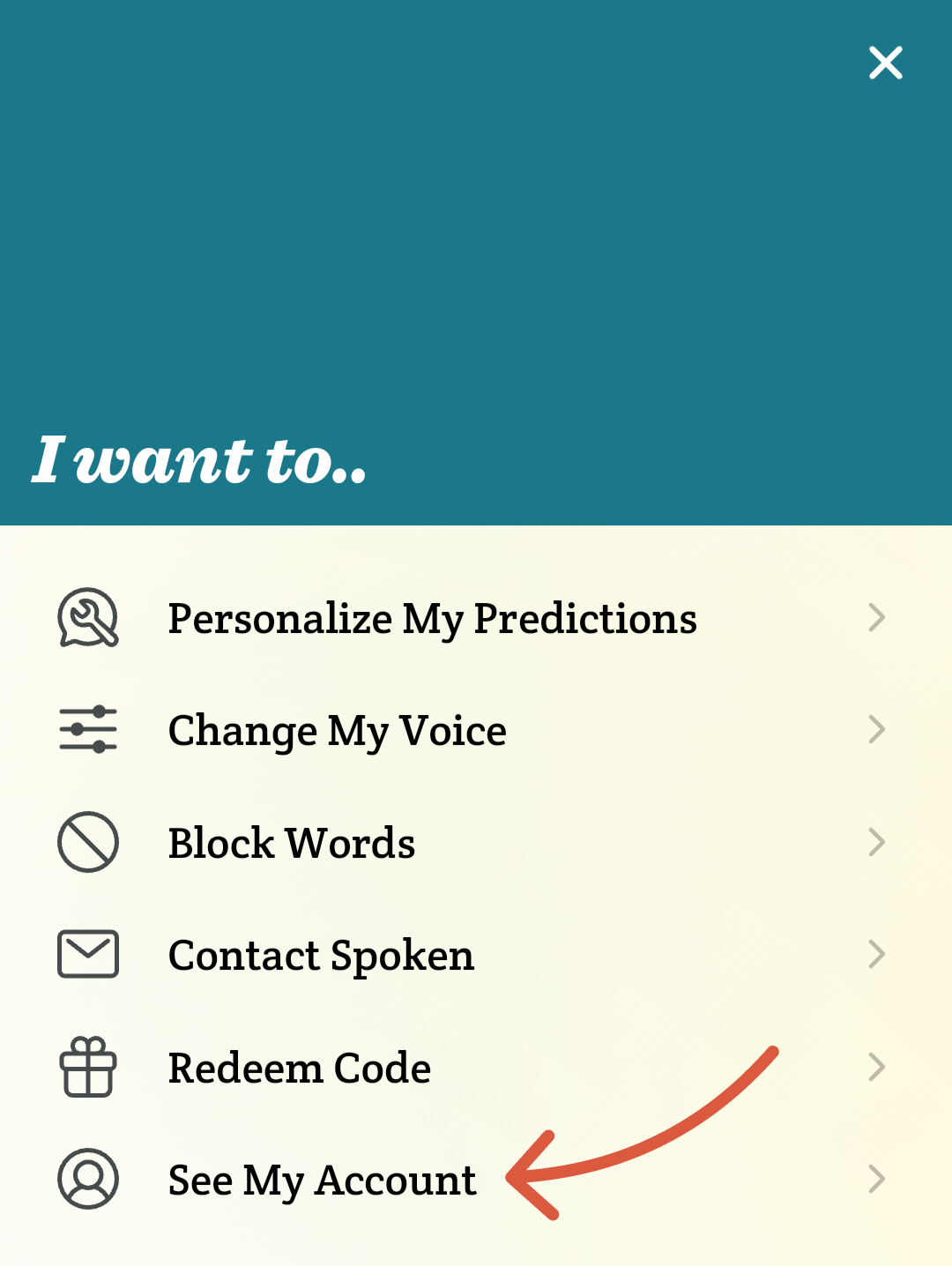 Then, tap "Clear Past Speech History" at the bottom of the screen.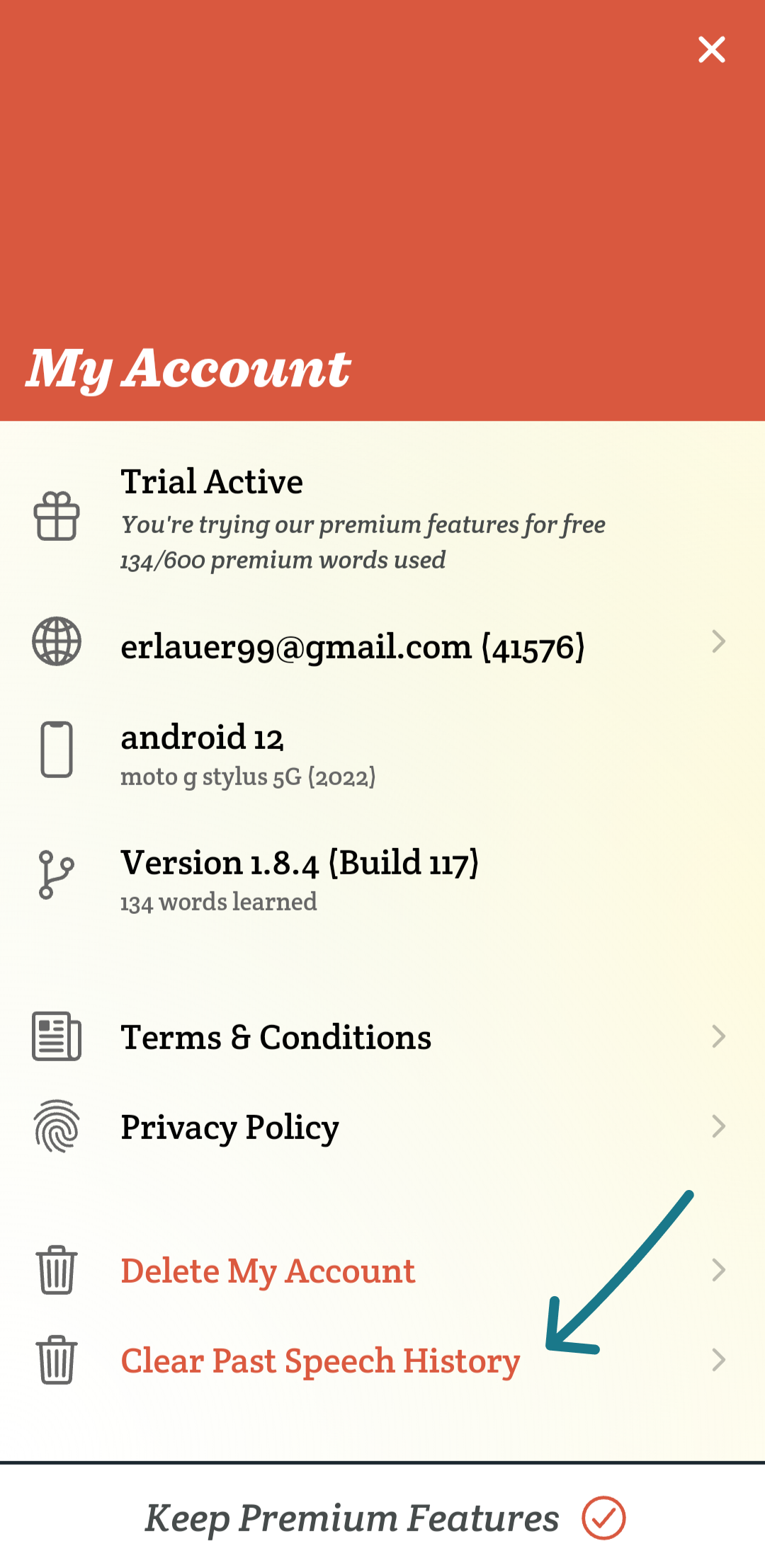 This will erase all of your past speech history from your local prediction database.
< Back to Spoken Help