October 2023 Content Roundup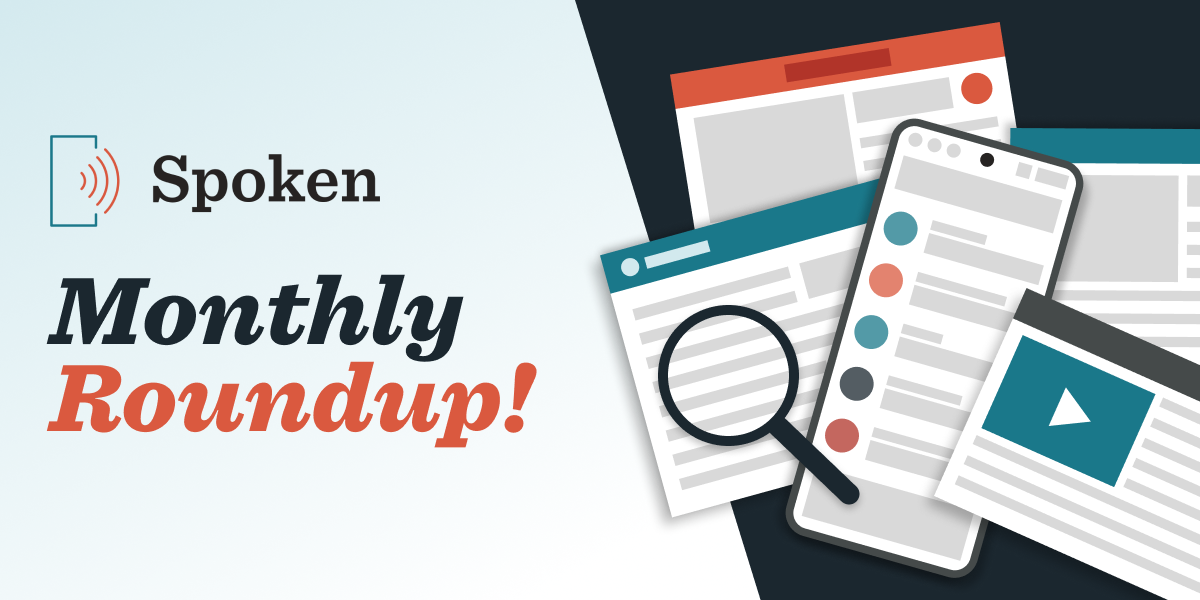 For October, we have another round of great content to share! Each month, we bring you a collection of content from your favorite topics so you can keep up with all the latest news and resources.
Autism Advocacy
Autism Representation Onstage Increases, Challenging Stereotypes
A wave of new theatrical productions is starting to challenge old stereotypes about autism. "How to Dance in Ohio," a Broadway musical, is set to make history by featuring an autistic cast played by openly autistic actors. In addition, plays like "All Smiles" and "I'm Right Here" are pushing the envelope in portraying diverse emotional experiences and late diagnosis among autistic women. This growing trend signals a hopeful shift toward more nuanced and authentic autistic characters on stage. For a deeper dive into this emerging movement, check out this article.
The Death of the Internet as a Haven for People With Autism
This essay delves into the transformation of the internet, exploring how it once served as a haven for autistic individuals but has increasingly become less accommodating due to commercialization and standardization. Focusing on changes in platforms like Twitter, the piece questions whether the unique contributions of the autistic community to online culture will continue to thrive or be silenced. It's a thought-provoking read for anyone interested in the intersection of technology, society, and neurodiversity.
What A Blue Pumpkin On Your Doorstep Means On Halloween
As Halloween approaches, a new trend involving blue pumpkins is emerging as a way to make trick-or-treating a better experience for autistic children. This insightful article explains that the blue pumpkins serve as a signal that a household is a welcoming space for autistic individuals. It goes on to provide other actionable steps to making Halloween inclusive and enjoyable for children on the spectrum.
Does Your Neurodivergent Kid Hate Their Clothing? This 11-Year-Old Boy Just Came Up With A Genius Solution
In a heartwarming story, 11-year-old Max Palfrey is turning his personal struggles into a force for good. Diagnosed with autism and ADHD, Max launched his own clothing line, Comfa, specifically designed for neurodivergent kids. The line features ultra-soft, label-free material with discreetly sewn-in fidget toys called Pop-Its. Offered at cost-effective prices and with an option for free samples, Max's clothing line is a ground-breaking venture you'll want to learn more about.
Technology and Communication
Virtual Reality Technology and Individuals with Communication Disorders
A team of researchers at Illinois State University is delving into the transformative potential of virtual reality (VR) for individuals with communication disorders. They are developing virtual environments aimed at advancing both clinical intervention and training methodologies. Participants, ranging from those with aphasia and traumatic brain injuries to mild cognitive impairments, undergo two sessions: the first with traditional evaluation methods, and the second incorporating VR. With the project still in its second phase, it aims to set new standards for using VR in evidence-based interventions. Get the full scoop to find out how VR could revolutionize speech-language pathology and cognitive wellness.
Speech Spotlight
Research Explores Technology to Support Speech Among Children with Autism
Ciara Ousley isn't just researching how to help children with autism find their voice through AAC systems. She's going a step further by targeting parents and communication partners. This fascinating piece explains how her upcoming study plans to use simple everyday activities like storybook reading and playtime to equip parents with accessible, stress-free methods to connect with their nonverbal children.
About Spoken
Spoken is an app that helps people with aphasia, nonverbal autism, and other speech and language disorders.